Egbe Omo Yoruba Parma Pays Tributes To Late Dr. Okunuga's, Visit Family In Nigeria.
Over a year ago since the demised of the late former (YNCI) national vice President, Dr. Olumide Okunuga, who passed away during the wake of the global (covid-19) pandemic, at a time when there was a global lockdown of businesses and activities which also affected the tourism and aviation's industries across the globe.
Though, the news of his death came as shocked to the "Yoruba National Community Italy, but the community could only do but little in expressing their condolences and paying their last respect to him at his funeral due to the (global pandemic lockdown) circumstances surrounding his death as the time.
As the Yoruba National Community Italy, just elected their new national executive officers (yet to be sworn in) few weeks ago. Yet it appears some regions and members of the Yoruba community in Italy, could not hid their love for the late leader as the "Egbe Omo Yoruba Parma" recently sent some group of delegates to pay condolences and tribute visit to the family members of the late (ynci) national vice President, Dr. Olumide Okunuga, as they remember him after marking (120 days) a year of his demised on earth.
According, to the video below, the elected national executives and courtesy of Parma community sent group of delegates on behalf of the Yoruba National Community Italy, to pay courtesy visit to the family members in Nigeria as a year remembrance and also to present (Quran's) gift items for prayeys for the families he left behind at the "Ikenne Central Mosque" Ogun state, which is at his hometown.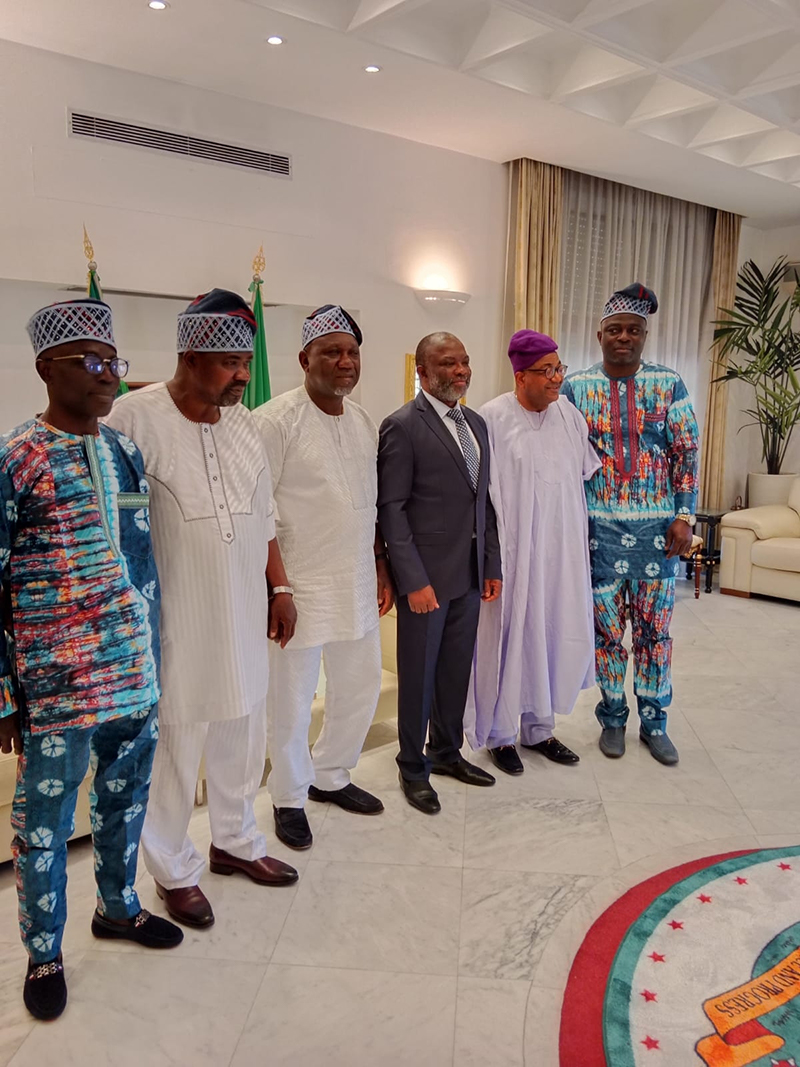 Also in the video below we can see the imams of the mosque, Imam Hussein Kehinde Lawal, praying for the deceased and members of his family.
Below are the names of all the delegates and imams present at the prayer section: Imam Hussein kehinde Lawal), Wazeer, Alhaji Abubakar Tunde Lawal, Wakeel, Alhaji Isiak Alake, Alfa Abubakar Hassan Taiwo and Alfa Abdu'Razak Bodun, Alhaja Titilayo Idowu Fakahinde ( Nee Okunuga), Seyi Oyende and Alhaja Fatimoh Oyeku.