Yoruba leader Tells Ambassador to Invest in Cultural Promotion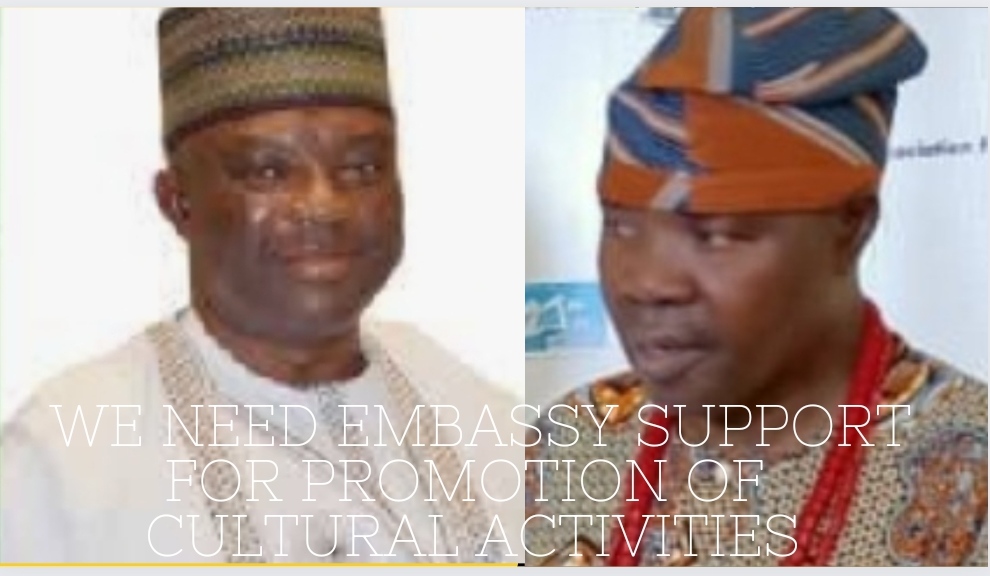 The president of the Yoruba National Community in Italy (YNCI), Prince Kolawole Oladele, has urged the Nigeria Ambassador to Italy, His Excellency Mfawa Omini Abam to help in the promotion of (Yorùbá) Nigeria cultural activities and heritage in Italy in order to promote tourism.

Prince Oladele, made this appeal in a Whatsapp message sent via phone conversations while thanking the Ambassador for the dinner reception at the last Nigeria independence celebration which was held at the home of the Ambassador in Rome.
According to the message which says, "Your Excellency, I note with joy that you loved and appreciated the beautiful cultural display of our children and the Egungun with Eyo display during the last ceremony of the Yoruba National Community Italy at Bologna city.
And against this backdrop, I want to appeal to you to make the embassy invest in activities like this in order to promote our cultural values and heritage here in Italy.
"This investment should cut across all the Nigeria ethnic groups present here in Italy and I bet you sir, this could help in promoting tourism to Nigeria among Italians."
Prince Oladele, reiterated that cultural tourism is a major forex income for most developing economies and Nigeria should take advantage of this too, moreso at a time like this that we have an Ambassador that work with and encourage Nigerian Communities in diaspora.
It will be recall that, the Yoruba national leaders also dinnend with the Ambassador at his residence in order to celebrate the Nigeria 62nd year independence anniversary on October 1st.
In responsed to the message, the ambassador also replied back with an "emoji reaction which says" "Thanks and I'm greatful plus big Congrats
Among those present at the embassy residence was the immediate past president of YNCI, Dr. Oludayo Shonaike and the National PRO, Mr. Abayomi Banjo.